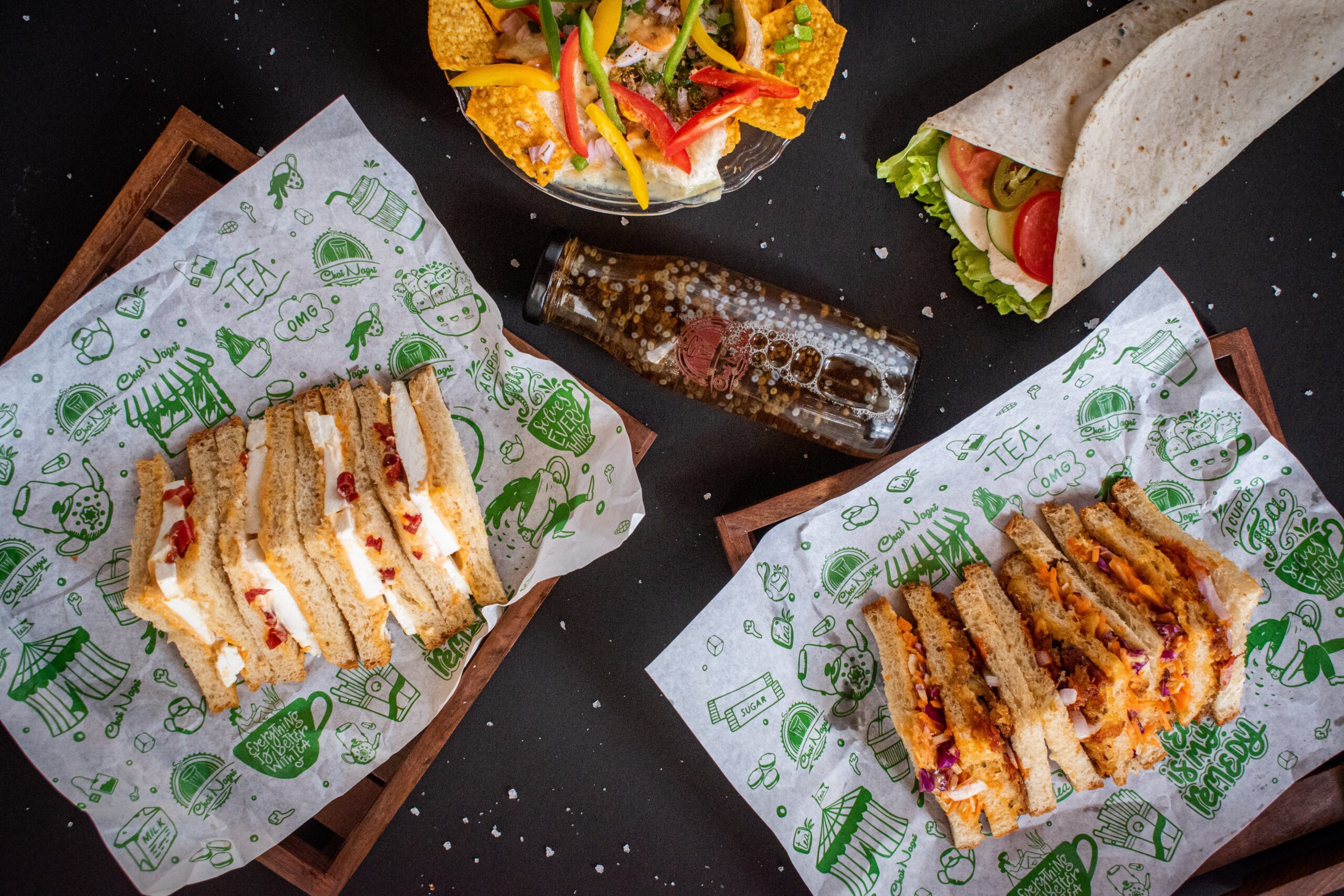 About Us
CHAI NAGRI" is a one stop destination for freshly brewed multiple variants of best quality traditional Indian Chai at the most affordable prices. Conceived with the aim of bringing the cult favorite beverage, Chai, to the main stream, Chai Nagri has gained fame for its experimental flavors of chai.

Chai Nagri has built a strong ground for itself in a short span of time because it does not compromise on quality, value and cost. Brewed in the premises of Chitkara University, Himachal Pradesh in September 2017, Chai Nagri offers a wide range of mouth- watering beverages, snacks and meals.
प्यार नही
चाय चाहिए 
Go Green Save Earth
Fundamentally changing the way we do takeaway. At Chai Nagri, going green isn't a trend, it's our lifestyle. Our team puts in the hours to ensure we've found the best quality eco products that get delivered exactly how you expect them. The goal is to make compostable and recyclable products accessible to everyone, eliminating barriers and boosting ecosystems.
"I had a great experience with Chai Nagri from start to finish."

Mr.Nikhil Rana

Franchise Partner
We craft our Chai ☕ with love and passion.
Our purpose is to enhance the experience of every sip of Chai and every bite of food you take at Chai Nagri. All our ingredients are handpicked by experts to make sure that we serve you nothing but the best.

We create a lasting positive change through our products and practices.  We use biodegradable packaging, heat-retaining disposable flasks, sulphur less sugar and donate used tea leaves for use as manure. Because we believe that it is a way of giving back to the environment.
Sure, words can be tempting. But, not as tempting as everything else on our menu. We bring to you both desi and videsi flavors. A cup of piping hot chai paired with scrumptious food to get you going. We take you on a curated culinary journey to excite your pallet.
प्यार     नही      चाय      चाहिए  !!                                 
प्यार     नही      चाय      चाहिए  !!                                 
प्यार     नही      चाय      चाहिए  !!                                 
प्यार     नही      चाय      चाहिए  !!                                 
प्यार     नही      चाय      चाहिए  !!                                 
प्यार     नही      चाय      चाहिए  !!                                 
What do our customers have to say?
"Chai Nagri Enroute To Provide The True Desi Essence Of Tea With Varieties Of Unique Flavors That Completely Entice The Chai Lovers."

Ujjawal Bishnoi

Student
"I would give five stars to Chai Nagri for its amazing taste and paramount quality at a very cheap prize. Great work done.. Chai Cheers!!!"

Shivangi Mehra

Designer
"Love how this brew just fills the kitchen with the refreshing smell of tea leaves every morning. Ishqia chai was the best."

Tushar

Developer